Because Teachers Make The
Difference
Tutored by Teachers was founded on the idea of teachers earning extra income
while flexing the skills they have in the classroom. At TbT our Teacher-Tutors
focus only on teaching, and we take care of the rest!
Our Teacher-Tutor Community
Powered by more than 4,000 highly qualified and diverse U.S.-credentialed teachers, TbT's
Teacher-Tutor community members are rigorously vetted and monitored.
12
yrs
average classroom
experience
52
%
Special Ed or ELL
certified
42
%
identified as people
of color
With more than 4,000 Teacher-Tutors and growing, our community brings
highly qualified and diverse teachers to where students need them most.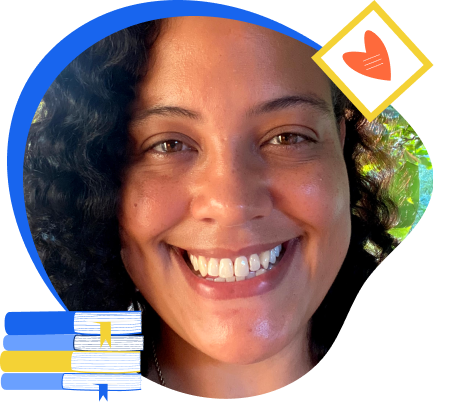 When I connect and engage with my students, the outside world stops. It's just my students and I in our virtual classroom where fun learning and connections ignite a world of lifelong curiosity, critical thinking, communication and creativity. Teaching is not a job. It's a gift of heart-and-soul work, heart-and-soul connecting to build our future.
Ebony Rose Hargett
Years of teaching experience: 9
Grades: 1-5
Subject: ELA, Math
Location: Georgia
Certifications: Georgia Educator Certificate: Early Childhood Education (P-5), TESOL Certificate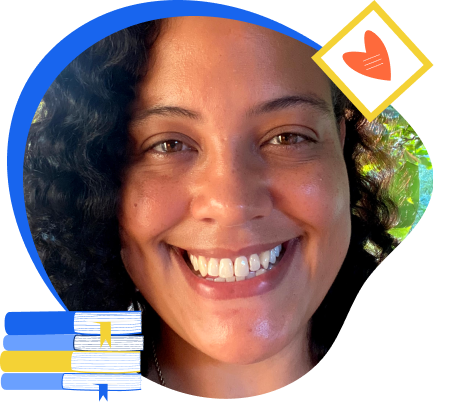 What motivates me as an educator is when you look at it as a daily opportunity to empower others. The gift of education keeps on living in students even when you cannot see it. I try my best to ensure that every lesson and every word I say supports the whole student. Each day is an opportunity to plant the seed of confidence and love of lifelong learning.
Nancy R.
Years of teaching experience: 12
Subject: ELA
Location: Texas
Certifications: Texas Educator Certificate: English Language Arts and Reading (Grades 4-8), Principalship (EC-12), ESL/ELL
As an educator, I am motivated by the opportunity to build relationships with my students that translate to vital life skills and traits that positively motivate my students in class and transcend to outside of the classroom such as a strong work ethic, resilience, and self-confidence. As a teacher, I have the influential impact of speaking life into my students that will help them to take educated risks and challenge themselves to grow.
Julena Troxler
Years of teaching experience: 18
Grades: K-8
Subject: ELA, Math, Spanish
Location: Maryland & Kentucky
Certifications: Maryland Educator Certificate: APC (Advanced Professional Certificate) – World Languages: Spanish PreK-12
It feels really wonderful that we are working for a very meaningful cause beyond words! They need us! I am proud to be a TbT tutor! In the words of my mother, when you work hard to help those who can't help themselves when you work hard for a worthy cause, then unity, love, and success will always come your way.
Hareem Razzak
Years of teaching experience: 3
Subject: ELA, Math
Location: Illinois
My motivation for teaching can best be described by Gandhi, "The future depends on what we do in the present." Our future leaders are deserving of an education that embraces individual differences and learning modalities. I am motivated to encourage all students to realize that they are capable, appreciated, loved, and will succeed. They have the wings, I just want to help them to fly.
Joni Zytnick
Years of teaching experience: 38
Grades: K-5
Subject: ELA, Math
Location: Pennsylvania
Certifications: Commonwealth of Pennsylvania Professional Certificate: Hearing Impaired
If you were to ask me what I am passionate about, I would answer learning. I love learning new things and because I do, that spills over into how I teach. I want Students to develop that love of learning – not just Math or English, but lifelong learning. Learning is life, and it is so much more than learning a core subject. That is why I teach, and building a love of learning in others is what motivates me as an educator.
Tina Ward
Years of teaching experience: 31
Subject: ELA, Math
Location: Louisiana
Certifications: Commonwealth of Kentucky: Professional Certificate For Middle Grades Mathematics (Grades 5-9), Professional Certificate For Middle Grades Mathematics (Grades 8-12)
To be an educator is to have compassion, understanding, patience, respect, and most importantly love for the children you teach. When children know you sincerely care for not just their academic growth, but also their social-emotional well-being through the respect and love you show to them, their effort is endless and growth in both regards are inevitable. This is what motivates me.
Dr. Christin Spurlock
Years of teaching experience: 11
Subject: ELA, Math
Location: Mississippi
Certifications: Tennessee Professional License: Middle Grades 4-8, Sped Modified K-12, ILL Administrator: Beginning Administrator PreK-12
Join Our Community Of Teacher-Tutors
Review open tutoring roles and apply. Once you submit your application, if you are qualified for the role, a Tutored by
Teachers representative will reach out to you for an interview.