The Power of Personalized Learning
Discover how personalized instruction, delivered by experienced teachers, boosts confidence, fosters engagement, and yields positive academic outcomes in students.
How Tutored by Teachers Helps Your School
TbT's core offering, Virtual Intervention provides K-12
students with targeted skills-based, high-dosage
tutoring, aligned to Math and ELA standards.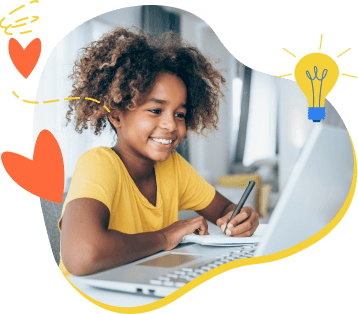 Designed to provide additional instructional hours to
K-12 students, Tutoring for All is delivered in a flexible
format anywhere – at school, at home, or both.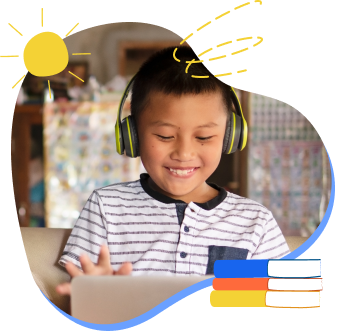 Addressing K-8 students' unfinished learning, Summer
Academy provides an engaging Math and ELA
curriculum for a 20-day summer sequence in school or
at home.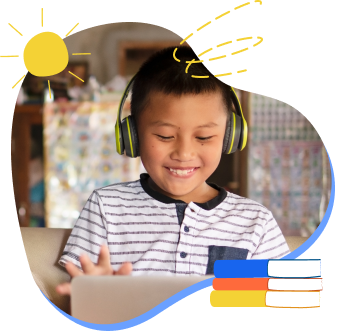 Our Teachers
Teacher-Tutor Community of 4,000+ U.S.-Credentialed Teachers

48
%
Are SPED or ELL Certified
12
yr.
Avg. Classroom Experience
42
%
Identify as People of Color


100% U.S.-Credentialed Teachers
Scheduled in Small Groups
Live, Synchronous, & Video-Based
Same Teacher Throughout the Term

Tutored by Teachers' accessible learning model and qualified network of teachers has been instrumental in changing the trajectory of our students who were falling behind and needed additional support.
My teachers are very excited because it takes some of the lift off of them.
Students are more invested with this program than with their class. And the program runs itself.
Tutored by Teachers' programs are eligible for Learning Recovery Act, CARES Act, Title I, & Title III funding.

Accelerate announced that tutoring outfits across the country would receive either $150,000 or $250,000 grants.
Educators in the Garden State can leverage Tutored by Teachers this school year to implement high-impact tutoring and
Like many teachers, Indianapolis Public Schools teacher Jacob Gregory returned to in-person learning in 2021 facing an